Looking for help?
If you think you may need a submetering solution, call us. We provide free estimates and recommendations.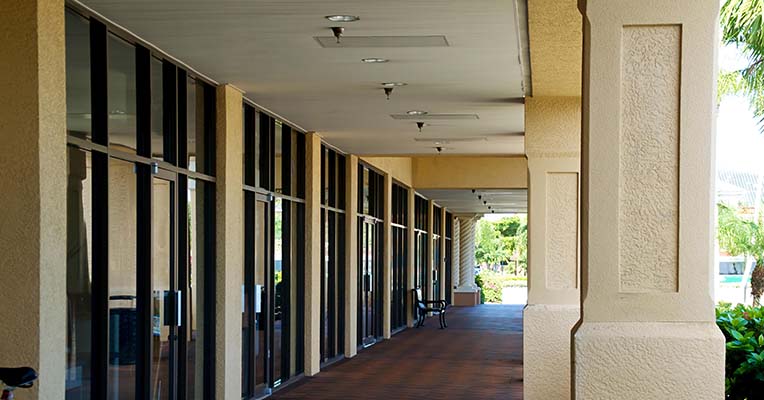 Submeter Installation and Maintenance
FlowRite Submetering's founders have 14 years of experience in submetering, installation and maintenance. We hold in depth knowledge about all aspects of submetering. We take pride in ensuring that each client receives a tailored package that allows them to successfully monitor the utilities in their buildings.
Installation of a Metering System
From new construction to retrofits on an older residential structure or commercial structure, strip malls to a multi-resident townhouse community, a small duplex, a multi-floor Highrise, or a single or multiple dwelling unit residential structure or a condominium complex, we will partner with you to make certain that the installation of your metering system is performed tour exacting standards. Sub Meters should be installed by a licensed and qualified plumbing and or electrical contractors. We'll work with your licensed contractor or suggest one for you to use. Typically, our systems will be installed by our highly trained and certified technicians on location at the property.
No two properties, property managers, or landlords are exactly alike. Let Flow Rite assess your needs and provide you with a tailored package that will work for you.
Our assessment is thorough. We take into account the level of complexity you need to improve your utility measurement and billing processes. From water usage to monitoring a sanitary sewer system we have you covered.
Our company can assist you, whether you need to add submetering to a small residential community with only a few units, or you need to install a complex system that can monitor a large commercial property with many units. FlowRite Submetering has expertise in both commercial and residential submetering that can monitor water consumption and provide meter data on actual usage for utility costs.
If you are in Florida the plumbing code is different than in California. The same rules simply don't apply. Regardless, we work within your local water code to make certain that your new meter is installed properly with no leaks.
We can recommend a licensed plumber to handle the installation of water meters or meters to monitor your sanitary sewer system. Our expert technicians can handle the installation of water submeters to monitor individual units, multiple occupant dwelling units, condominiums or any type commercial structure.
Our experts can tailor a variety of submeter solutions that will allow your billing system to cover a single water line or the water service for an entire residential community. These submeter solutions will make certain that a water bill can be prepared for a specific unit so that water use will be the customer's responsibility and not the landlord or property managers.
"Installing a submetering system allows a property manager... to bill tenants individually for their share of the utilities. Submetering can be installed for all kinds of utilities, including water, gas, and electricity."
Utility Submetering
Whether you are replacing an existing water submeter or installing electric meters in new construction. We can help you with a system that will supply meter data that will accurately detail utility costs that cover water consumption or water usage, electrical usage and sewer charges.
Allow us to help you professionally monitor utility usage in either a residential structure or commercial structure. Whether you are the property owner or the landlord we can provide monitoring systems to supply reports on utility usage for all of your tenants. This form of energy management is professional, efficient, and puts the best foot forward in your relationship with your tenants, along with saving you time and money.
Our trained utiltiy submetering technicians will install or retrofit the ideal submetering system for your buildings, and they will do it right. If your system installation requires licensed electricians or plumbers to be involved, we can work with the subcontractor of your choice. We can provide one of our outstanding partners as well. We make sure you get the best service and the best possible outcome on all complete submeter installations.
When you contact our office and request an evaluation, we will do a thorough assessment of your property. A trained technician will inspect the equipment you currently have installed. We will take into account the size of your property, and whether you need to monitor multiple properties with a remote wireless communication system.
Once we have assessed your needs, we will make recommendations on which type of submetering system to install. There are multiple varieties available based on what utility you want to monitor, the number of units that will be included, how many features you would like included, and whether you prefer a more basic or more complex system.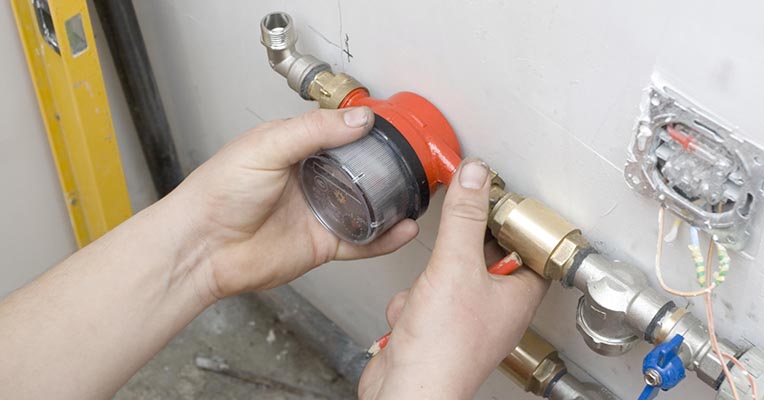 Once you select your system, we will carefully plan out a timeline for installation of your new submetering system. We have never run into an installation request we could not handle! Our team of experts is ready to provide you with the solutions you've needed – to save you time, money and effort.
We will assign a project specialist who will coordinate with the client and the contractors at each phase of the installation process.
Once the installation is complete, a Flowrite Metering technician will fully test and certify that the new metering system is operating properly and all remote sensing equipment is reporting meter data accurately.
Maintenance of Submetering Equipment
It is critically important to ensure your submetering equipment is maintained appropriately. That's one reason it's so critical to choose carefully who performs your installation. Don't select a company that will simply install your equipment and then rely on you to report issues that may arise.
At Flow Rite, we take full responsibility for monitoring your submetering system. Your maintenance is included with your contract, and based on which package you select, either quarterly or monthly maintenance. Not only do we collect data through a remote system, we watch for anomalies in data that can indicate errors or potential issues with your equipment. We inspect your equipment regularly, checking your system thoroughly for any signs of malfunction, damage or other problems that can arise. Most maintenance of your system is included with the cost of your contract.
Avoid Technical Difficulties
Choose Flow Rite to manage your system to ensure a trained technician, who understands the ins and outs of the technology of your system, is handling all your maintenance, repairs and upgrades. "Twenty years ago, refrigerators did one thing – cool their contents. Today, they have digital temperature controls, lights, ice and water dispensers, door open alerts, power surge alerts, and some even have flat panel screens installed. New submetering equipment requires technical and electrical expertise. It saves even more time for landlords and building owners thanks to its more advanced capabilities. Make sure you have the right company in your corner to ensure you get the most out of your system." (owner quote)
Having access to data from submeters isn't much good to you if you do not have an effective and accurate way of accessing and collecting it. In many buildings across the country, maintenance engineers still perform the familiar monthly rite of passage of walking to each meter in the building, with clipboard in hand, and recording the numbers on the outside of each and every box. This is time-consuming and a process that is extremely error prone. The clipboard approach to collecting data is vulnerable to errors that cause significant losses.
Fortunately, today there are modern solutions to this problem that circumvent the long-walk-with-clipboard entirely thus eliminating losses created by inaccurate recording of data.
Many types of meters today are pulse enabled. This means that the meters convert their data into digital pulses for output. An example of this is might be a pulse-enabled electric meter. This meter could be configured to send a pulse for every kilowatt-hour that passes through the wire that it is measuring. The computer that reads the pulses knows that, if 20 pulses are read in the span of an hour, the building used 20 kW. These pulses then are routed to a digital gateway that sends them via the internet to a computer waiting to interpret and store them.
Modern meters use communications protocols like to transfer information instead of pulses. This is a more reliable approach that allows for more detailed and accurate information to be transferred than just consumption data.
Real-time data is extremely useful. Modern energy management systems pull data from meters then transmit it over the internet to the cloud for storage. From there, it can be presented in up-to-the-minute accurate detail. This accurate, up-to-the-minute detailed information makes it possible to send alerts when something is behaving improperly, investigating spikes in usage while they are occurring and making adjustments in real time.
As time passes and technology improves, new and better metering technology will be introduced. We are already seeing new meters that measure variables, like CO2 and other indicators of air quality. As the costs for these new meters decreases they will start finding their way into use in modern buildings. Environmental sensors may not help companies reduce utility costs, some tenants will find them invaluable for the gains in productivity that they facilitate. Low air quality has been associated with lower productivity and a higher than normal number of sick days that are being taken.
Traditional meters are also being improved and becoming more affordable. This means more profitable uses will become available. Presently, submetering is mostly limited to important pieces of equipment and large tenant spaces. This isn't a technical problem, it is just that generally submetering is too expensive for use smaller spaces or less important equipment. As meters become cheaper and more affordable, they will become the solution by which teams will be able to manage their properties more effectively.
Eventually advances in technology will allow automatic operational changes to buildings based on meter data. As technology improves, more and more processes will be trusted to computers. Someday, buildings will become a closed loop, this will allow their human teams to focus on repairs, maintenance, and bettering relationships with tenants while utility management and use is optimized by a computer.
We Handle Permitting and Inspections
Like other major property changes and updates, installation of submetering requires appropriate permits and inspections. FlowRite Submetering will ensure that the correct permits are acquired, taking that task off your list. We will schedule and manage all inspections, and serve as a liaison for any government agencies that require communication or paperwork throughout the process.
"Twenty years ago, refrigerators did one thing – cool their contents. Today, they have digital temperature controls, lights, ice and water dispensers, door open alerts, power surge alerts, and some even have flat panel screens installed. New submetering equipment requires technical and electrical expertise. It saves even more time for landlords and building owners thanks to its more advanced capabilities. Make sure you have the right company in your corner to ensure you get the most out of your system."
Save Money on Submetering Installation
Submeters have proven to save more and provide a greater return on investment among many other energy savings investments. Typically, energy saving investments take 3 years or more to provide a return. Submetering will offer your multi-unit facility a positive return in under three years, and will save you for years to come. The cost of submetering units are lowering as technology advances and as more competitors offer affordable units. This is an excellent time to move to a new way of measuring, reporting and charging your tenants for the utilities they consume each day.
Choosing Your Type of Submetering and Panel
You have lots of choices when selecting your submetering unit and panel. Some submeter installations will let you individually bill your tenants, where others will provide you with individualized consumption data you can use to educate and inform your tenants, take a closer look at fluctuations, and motivate each tenant to make necessary changes. Most clients prefer to install submeter systems that take the process one step further by breaking out the tenant's cost for the amount of energy, gas or water they are consuming.
Another option that is available, but not as accurate as submeter solutions is a ratio utility billing system. This is a method of calculating the utility usage of a tenant based on factors such as the unit square footage, whether is a single or multiple occupant dwelling , or the number of bedrooms. Residents are then billed monthly based on their calculated utility consumption.