Looking for help?
If you think you may need a submetering solution, call us. We provide free estimates and recommendations.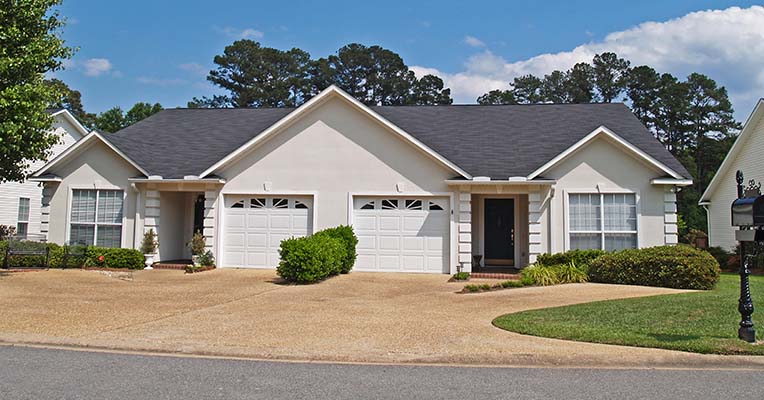 What is water submetering?
Most forms of submetering is a result of a landlord / tenant relationship. Whether the situation takes place in residential buildings or in a commercial structure, there is usually a landlord and a tenant involved.
Simply put a water submeter is a utility meter solution that is put in place to separate the usage of water into consumption-based billing. Basically, each tenant is billed based on what they use individually. This eliminates a lot of headaches for landlords.
Other public utility submeter options are availabe as well. Other public utility submeters include: electric service submeters and natural gas submeters.
"Installing a submetering system allows a property manager... to bill units individually for their share of the utilities. Submetering can be installed for all kinds of utilities, including water, gas, and electricity."
What are the benefits of water submetering?
If you are a property manager, landlord or tenant that lives in a multi-unit building that has water service, you can definitely benefit from submeter solutions. If each multi-tenant residential structure and commercial structure used submeter solutions to personalize their public utility billing, it would save everyone time and money.
Each tenant would be able to control their utility bill by simply controlling the gallons of water they use each month. This lowers their overall utility costs. The landlord is able to save both time and money because the submeter systems informs the landlord how much each tenant used without additional work. Additionally, each billing cycle is simplified by the installation of submeters and therefore costs less to implement monthly billing.
Another typically unrecognized benefit of water submeter systems is the reduced need for a plumbing technician. Putting it simply, if the toilet is getting flushed less then the toilet is getting clogged less. Reduced water usage means a reduced need of a plumber. The same can be said for repair technicians besides the plumber. Service technicians for appliances that use water like laundry and dishwashers, will be fewer as well.
A final benefit is leak detection. If a property manager notices a spike in water usage that seems abnormally large and a subsequent amount of water damage somewhere in the building, submeters can help determine which line(s) are being affected. Leaks can cause serious damage to a residential or commercial property. The sooner the leak is detected the less expensive the clean up.
Combine these savings with the savings you receive by paying less money to your water provider and sewer company, by using fewer gallons of water, and you will see the savings grow. Let's face it the water provider and sewer company have plenty of opportunities for earning money. Water submeters help people determine how much money they want to give to the sewer and water provider.
What properties can have water submeters?
The average homeowner will have no need for a submeter solution of any kind. The standard utility meters are sufficient. This is because the average homeowner is completely responsible for their utility usage.
Properties that have a need for submeter solutions are generally multi-family residential properties and a commercial structure that either has multiple tenants or special systems that require additional measurements.
New buildings and older buildings can both have water submeters installed. However, you must check with local and state regulations to determine any specifics about your individual situation.
What is RUBS billing and does it help?
Every condominium complex, apartment complex, or other residential building, with individual dwelling units, uses a different amount of water. All buildings come equipped with a master meter that measures how much water the building tenants use. The master meter does not inform each dwelling unit how much water each one consumes.
A Ratio Utility Billing Systems (RUBS) is a utility billing system that allows a landlord or other property owner to implement usage-based billing. Each individual unit is equipped with a submeter for their water service. This measures how much water each unit consumes. The water bill is then divided up between the units based on the consumption used through the individual meters.
A building owner that opts to use a utility submeter system will find that it is a much easier method of billing for water use than attempting to include it in the rent or making a flat rate part of a rental agreement. Some people just don't care about their water consumption or water conservation. However, if an occupant is affected by their personal use through their individual meters, it is likely you will see a different attitude.
Are there water submeter regulations?
Submetering regulations vary from state to state and city to city. In fact San Francisco, California plumbing code now requires that all new multi-family residential buildings come equipped with submeters for water service and most other utilities.
Before getting involved with a water submetering company make sure you understand any requirements for your submeter installations. A random local ordinance, county ordinance, civil code or state law could wreak havoc on your net operating income.
Water Submeter Installation
Water submeter installation can help improve your overall property valuation. Landlords and building operators for apartment complexes, condominiums, mult-unit residential buildings and many forms of commercial real property love our utility submetering solutions. The master meter system simply doesn't help them control water usage the way an individual water meter does when installed in each dwelling unit.
Water submeter installation may require additional meter reading if it is not a wireless system. However, the benefits provided by individual utility meters far outweighs the costs associated with having them installed in each residential unit. Installation of water meters makes the gallons of water used per unit drop.
It can also have additional benefits in energy conservation without adding the extra cost of installing electric submeters. This is simply because being billed for the gallons you use typically results in shorter showers and more efficient dish and laundry washing. The net result is more than just less coming through the water lines. It also equates to less hot water heater usage.
The installation of water meters in each residential unit helps lower water usage and electric service usage. Additionally, since less water is being used the sewer service portion of the bill is decreased as well.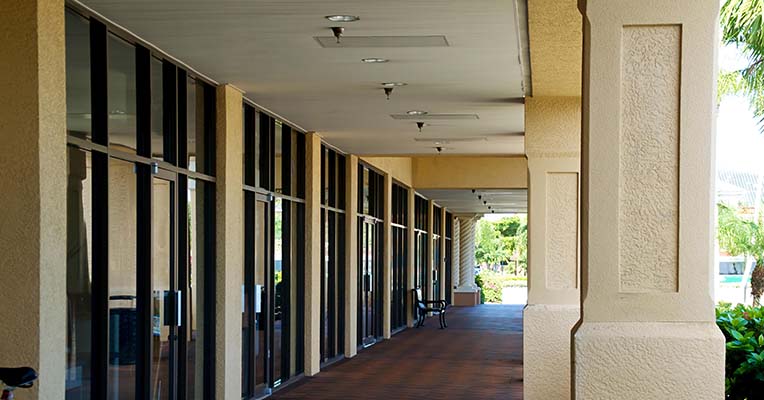 Water Submetering solutions for new construction
Water submeter installation in new construction is much easier than retro-fitting it into older and outdated multi-unit properties. Regardless of the square footage of your building it is simply easier and more efficient to install water meters, electric submeters, and other utility submeters while installing the master meter prior to having the utility company flip the switch to turn the service on.
Installing utility submeters in a multi-unit building while it is under construction can help lower your overall investment and help reduce additional service charges.
Water Submetering solutions for existing construction
If your existing real property is an outdated apartment building, condominium or other multi-unit building or commercial structure make sure to see if there is any existing local ordinance, local water code or civil code that requires compliance.
Landlords with existing structures will find that retro-fitting older master meter systems with utility submeters can be done with great precision and reasonable costs. This will allow you to focus on other items in your rental agreement like collecting rent and providing service instead of the measurement of the quantity of water used by each occupant.
Water Submeter Systems in a Homeowners Association
Water consumption in a homeowners association (HOA) is generally a big deal. There are multiple "community systems" that require water to operate. Therefore, as every wise property owner knows, utility management is a necessity.
Depending on the quantity and quality one of these systems, individual water meters may be warranted. If an HOA has a larger system that requires sewer service, this is especially so. Sewer costs can be an issue due to changing sewer rates or unexplained sewer charges.
How much does a water submeter installation cost?
Excellent news... water submeter installation costs can be offset by a higher property valuation for having them installed. Every landlord realizes the water conservation benefit of having a proper submeter system-design installed. What some miss is the benefits that come once the master meter system is in place.
The cost to install a water submeter system varies based on a few key factors. These are: the number of units in the building, whether it is old or new construction, rules from the water service provider, and any local or state ordinance related to the subject.
Costs can also vary based on the type of submetering system that is installed as well. Some submeter systems require have the submeters read manually each month. Other systems contain a remote wireless communication system. This system allows for the meters to be read from afar.
Water submetering companies
There are three basic types of water submeter companies apart from the manufacturers of the submeter products. These are: Water submeter installation companies, Water submeter maintenance companies, and Water submeter billing companies. Each of these provide a distinct benefit to landlords.
Water submeter installation companies
Water submeter installation companies are part of a winning formula for lowering water use, sewer usage, and electric service usage. A highly qualified submeter installation service like FlowRite Submetering, can provide submeters for water use, electric service, and even natural gas.
The magic starts right here but does not end here. Gallon per gallon, volt per volt, and pound per pound, we make utility submetering easy.
Water submeter maintenance companies
Simply put, a water submeter maintenance company is exactly what it sounds like. There is no system on the planet that is good forever, once it has been installed properly. Regardless of the system, they all require maintenance.
This actually works to the benefit of your commercial or residential structure. Since it is being regularly maintained, there is a higher probability that any issues will be found before they become a problem to your commercial or residential structure. Most maintenance companies will bill on a per service charge, if they do not have you on a regular maintenance plan.
Water submeter billing companies
A water submeter billing company will the most notable benefit to the landlord, as they provide the greatest level of direct assistance to the landlord as they carry out their duties. In many cases a water submeter billing company will completely take over the separation of the water service bills. This means that fretting over late payments, service charges, and reading meters is a thing of the past.